CD
'You can always tell a Yorkshireman...'
Hundreds of people have pestered me to record a CD, so, here it is.
<![if !vml]>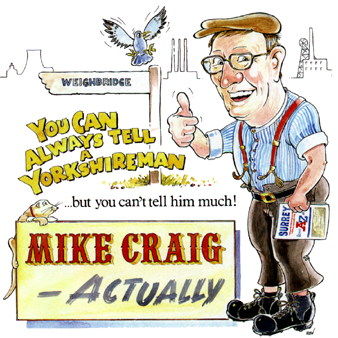 <![endif]>
CONTENTS . . . . recorded on land and sea
ON LAND
1. Introduction by Reg Vinnicombe (Spinster of this Parish and a Yorkshireman!)
2. Posh Do - Tribute to Reg - Batley - The Wireless - Funny Lines
3. Grandma - Co-op Numbers - The Corner Shop
4. Hertfordshire - well, Bishop's Stortford - Actually
5. Drunks!
6. Funerals... and a phone call!
AT SEA
7. Surrey! (This carries a Government Health Warning for listeners South of Watford!)
8. As long as you've got your health!
9. 'If you're ever in Barnsley - come and see us!'
BACK ON LAND
10. So it's Goodnight from me - and Goodnight from Albert!